Modern. Professional. Reliable.
Network Infastructure and Secured Technology Solutions
We are Layer Logix, a market-leading structured cabling and technology solutions provider with over 30 years of combined experience amongst our Leadership Team.
Key Benefits of Working with Layer Logix
Trusted Partners
We support your project with commitment and reliability both in the short- and long-term.
Availability
Open communication and swift attention, timely taking care of your cabling needs.
Quality Results
The best network infrastructure technologies in the market at the service of your business.
Foolproof Security
The stability and protection of your business comes first, making them priority of our provided solutions.
ABOUT US
Structured Cabling and Technology Solutions that Boost Your Business Goals
We are a high-quality, customer-centric structured cabling construction company located in Houston, TX. Today we build out the infrastructure that allows your business to thrive tomorrow. Our experienced team is ready to support your project with market-leading services.
Structured Cabling
Our primary focus is structured cabling, pre-construction to project completion or office additions. Seasoned technicians are readily available to begin your project and deliver optimum results.
Audio/Visual Solutions
In the digital economy that we live in and with an increasing need to connect, our experts implement with success A/V solutions for businesses with remote work in mind.
Security
We provide reliable security camera systems for businesses to scale. Badge and access systems for safety and peace of mind in the workplace, keeping your team and assets always protected.
Technology Support
From setup and support of the IT products we provide to full-fledged managed IT services that allow you to focus on your business. A vast array of innovative solutions are always available to your project.
Services
What Solutions We Provide to Our Valued Customers
From threat hunting to patch management, we have a solution that can help keep your business's technology up to date and minimize exposure to attacks. This will keep your organization healthy and losses at bay.
01
Windows updates itself, why do we need an MSP? Managed service providers access the entire picture and properly implement and maintain controls acting as an organization's Sole IT Department, managing everything from network security to each endpoint.
04
Securing lines of communications is important. You wouldn't want anyone eavesdropping on your phone calls, yet with emails, you can potentially click on a link and expose all company data. Prevent all these dreadful possibilities with the right technologies.
02
Shield your business from data loss with the implementation of a regular backup on a secure cloud. Hard drive crashed? No problem: we can restore from cloud to bare metal in under one hour.
05
VLANs help create barriers for MITRE ATT&K, Malware, and helps prevent other malicious attacks from lateral movement between departments, offices, and workstations within an enterprise environment. Implement VLANs to secure Network Traffic with an Enterprise Firewall for the ultimate Layered approach.
03
Assess and adequately understand your IT infrastructure and its condition in regards to cyber security.
06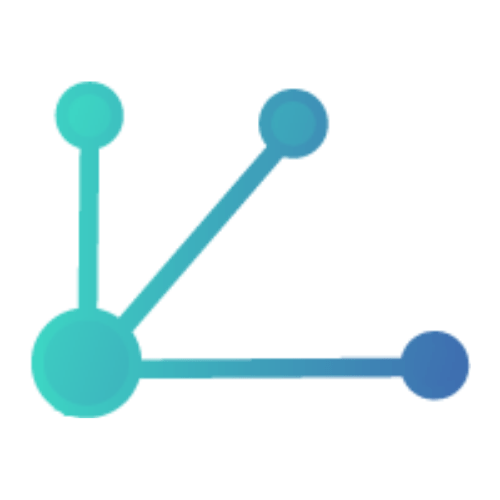 Why Choose Us
The Go-To Team for Reliable IT Solutions
Vast experience and dozens of happy, productive clients back up our proposition to become your long-term IT partner.
With You at Every Step
We treat your business needs as a priority.
Focus on Security and Integrity
We guarantee the stability of your systems.
Use of High-End Technologies
We implement top solutions available in the market.
Let's Talk
We Will Upgrade Your Business
Layer Logix has the ideal solution to all your structured cabling, networking, connectivity, and IT needs. Our team wants to hear from you. Send us a message today and make us know how we can enhance your business with the right technologies, improve your clients' experience, and save you money.
Email
support@layerlogix.com
Mailing Address
3431 Rayford Rd Ste 200-210 Spring, TX 77386
Schedule Appointment
We here to help you 24/7 with experts
Frequently Asked Questions
Everything You Need to Know About Our Structured Cabling Business
1

What is Layer Logix?

Layer Logix is a Structured Cabling and IT Solutions provider with a seasoned team of experts that have been helping clients with diverse IT needs for decades now. Our business is becoming a reference in Houston, TX due to our commitment to delivering superb results, defined by reliability and high performance.
2

What is Structured Cabling?

Structured cabling is an area of IT solutions that focuses on designing, implementing, and maintaining effective network communication systems that operate as the backbone of modern businesses' infrastructure.
3

Why is Structured Cabling Important?

Modern businesses rely on fiber and copper infrastructures that power, connect, and interlink devices. Organizations of all sizes and in all sectors depend on stable networks that keep the data coming and going. Proper structured cabling services are based on versatility, including outside plant cabling and safety measures that protect the infrastructure from the elements and unfortunate events, such as a fire.
4

Is Structured Cabling Going to Save Money for my Business?

When done properly, structured cabling is a very powerful way businesses have to save money. Ineffective networks can cause important losses by misusing resources, unnecessary costs, and making troubleshoot difficult (think of inadequately labeled and documented systems).
5

Why are Wireless Networks Important for Business?

Modern businesses are going wireless for many reasons. Convenient connectivity for all shareholders, including customers, is key for success in our digital economy. Investing in wireless networks enables businesses to enjoy high-quality indoor cell signal, high-speed secured WiFi, and reliable systems designed for IoT.